Frequently Asked Questions?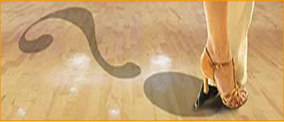 Q: What should I wear to class?
A: Comfort should be your first priority. When selecting shoes, look for a pair in your wardrobe that offer good support and will allow you to slide on the floor (leather soled shoes are ideal!) Ladies might want to consider something with a bit of a heel.